NYTC 2022 Adult Program
The NYTC offers different types of lessons to help members improve their tennis skills and enjoy both their tennis game and the club. We offer Private Lessons, Group Lessons, and Practice with the Pros sessions. Reminder: You must be a NYTC Member to register for any Lesson Program. If you have any questions regarding any of the Lesson Programs, please send an email to: clubpro@nytc.ca.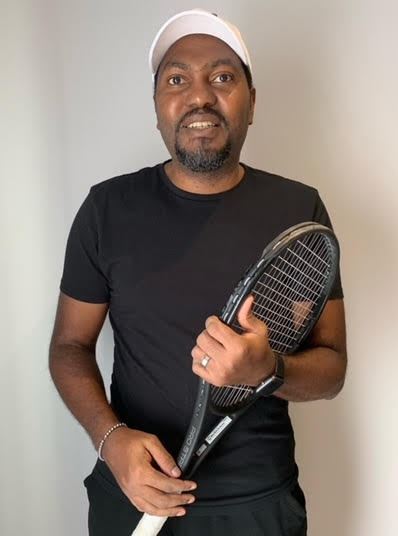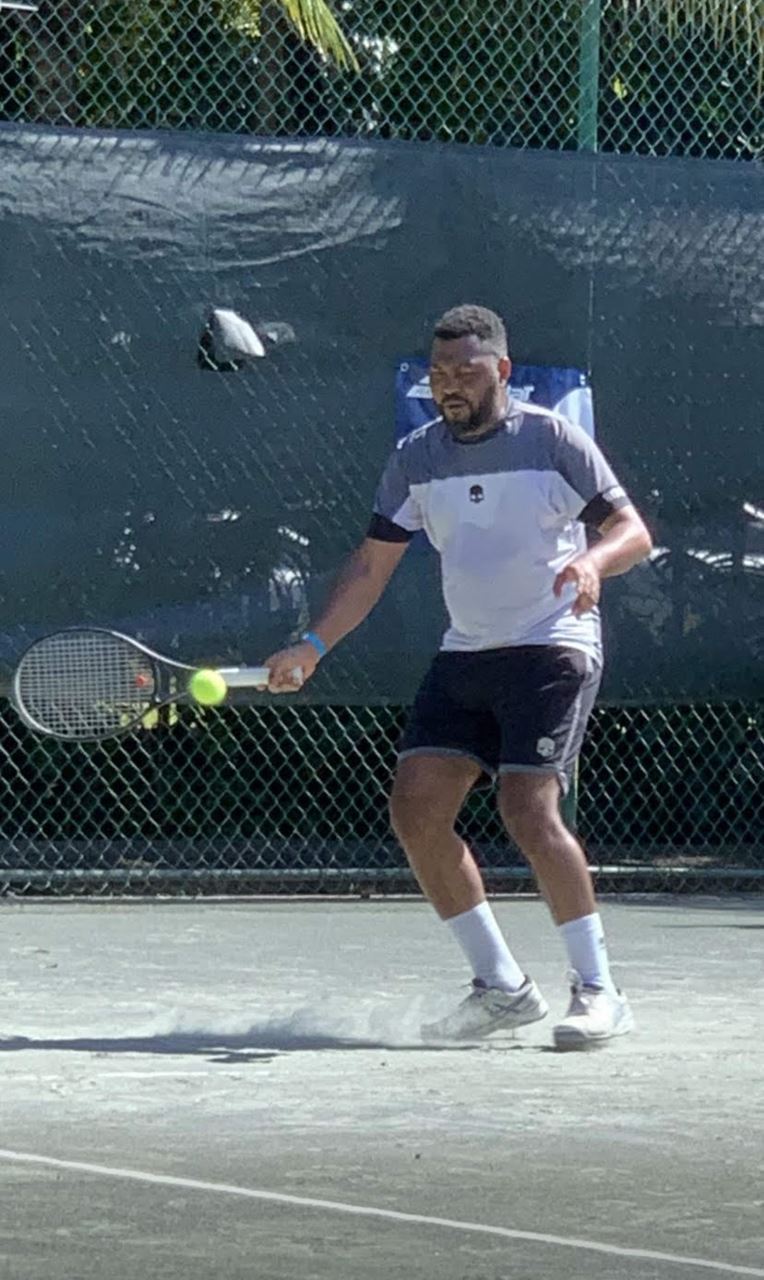 NYTC Club Pro: Dane Smith
We welcome Dane to the NYTC! Dane grew up in Jamaica and started playing at the age of 9 and represented his native country of Jamaica as a junior on several occasions including junior Davis Cup. Dane immigrated to Canada at the age of 16 where he continued to play at a very high level at Provincial tournaments finishing in the top 20. On a tennis scholarship at the University of Mount Olive, Dane finished a BAS in Criminal Justice. Following this, Dane trained at the Chris Evert Tennis Academy where he also started his career in coaching.
Dane played the ITF Futures and Challengers Circuits in 2003-2006 and achieved a career high ranking of #1000 in the world. He had an opportunity to train with many touring professionals at the time such as Sebastien Grosjean, Vincent Spadea, and Jennifer Capriati to name a few.
As a Tennis Canada certified professional and a member of TPA, Dane has coached many high-performance juniors in Ontario with outstanding results. In 2014-2015, Dane played the Eastern Indoor Canadian Nationals 35s Singles and Doubles finishing 2nd in doubles and 3rd in singles. Dane was nationally ranked #8 in Canada and number #2 in Ontario with a world ranking of #140 in the ITF 35s age group in 2015.
"I would like to thank the North York Tennis Club, its members and the Executive Board for their warm welcome. It is a pleasure and a privilege to be your Tennis Professional for the 2022 season. NYTC has a long and great tennis history in the city that I intend to maintain, and with a healthy membership base I hope to continue that trend. I am prepared to give the members the best tennis service and I hope to meet each and every member. Thank you and have a great and positive summer"
GROUP LESSONS & CLINICS
If you are a new member to the club and new to the game of tennis, the beginner group lessons are a great way to learn the basics of the game, meet other people and learn how the club works. We offer both Beginner Group Lessons, Intermediate Group Lessons and Advanced Group Lessons that range from teaching the basics of the game to preparing members for competitive structured play. Clinics usually take place on Mondays. For more information and rates, please send an email to: clubpro@nytc.ca.
2022 Spring Schedule:
Mondays:
Cardio Feeding Frenzy 6:30pm-7:30pm
Adult Beginner Clinic 7:30pm-8:30pm
Stroke of the Week 8:30pm-9:30pm
Adult Intermediate Clinic 9:30-10:30pm
Saturdays:
Cardio Feeding Frenzy 8:30am-9:30am
Adult Beginner clinic 9:30am-10:30am
Adult Intermediate 10:30am-11:30am
Doubles clinic 11:30am-12:30pm
Clinic Descriptions
Beginner clinic program
1.0-2.5 players new to the game this involves techniques, grip, ball control Foot work, learning to serve and basic Knowledge of the game.
Intermediate clinic program
2.5-3.5 players that have played and want to improve to the next level of the game involve techniques, grip, ball control Foot work, learning to serve and basic Knowledge of the game.
Stroke of the week program
3.0 and up, this program deals with a specific strokes every week until all the strokes are covered which includes forehand , backhand , footwork and positioning etc.
Cardio Tennis Clinic (FEEDING FRENZY)
Feeding frenzy is for all levels 1.0-5.0 in a high tempo fast paced clinic that allows you to hit unlimited balls while still working on tennis fitness.
Doubles Strategy Clinic
3.0 players and above for players who want to learn more about doubles with drills designed specifically for position and movements patterns of play. Court positioning and movement are covered for all 4 players and will bring renewed confidence to your doubles game.
PRIVATE LESSONS
If you're looking for more focused instruction, you might want to look into private or semi-private instruction. Whatever type of lesson you're interested, our certified tennis professionals are eager to help you reach your tennis goals! We offer both adult and junior instruction for single or for multiple participants (City COVID-19 guidelines may influence what we can offer). Members interested in organizing Private Lessons should contact Club Pro directly at: clubpro@nytc.ca.
2022 Club Pro Rates:
Private lessons $60/hour
Semi-Private $35 per person
Group of 3 $30 per person
Group of 4 $25 per person
All programs will have packaged deals that run 6 sessions according to group rates.